TEST BOOST, our natural anabolic enhancer contains the highest quality, most potent, safe, natural compounds available.
TEST BOOST was developed to support the body's natural (endogenous) production of total testosterone all the way up to high/normal levels, but work in a way that is safe and non-inhibitory.* Supports weight management and healthier bone structures*.
WHAT IS TESTOSTERONE?
Testosterone is the prototypical male hormone. It's what puts hair on your chest and muscles on your frame during puberty. Put simply, testosterone is what makes a man a man. In healthy men, normal testosterone levels generally range between 300 ng/dL and 1050 ng/dL. Unfortunately, levels decline with aging and may fall below the normal range.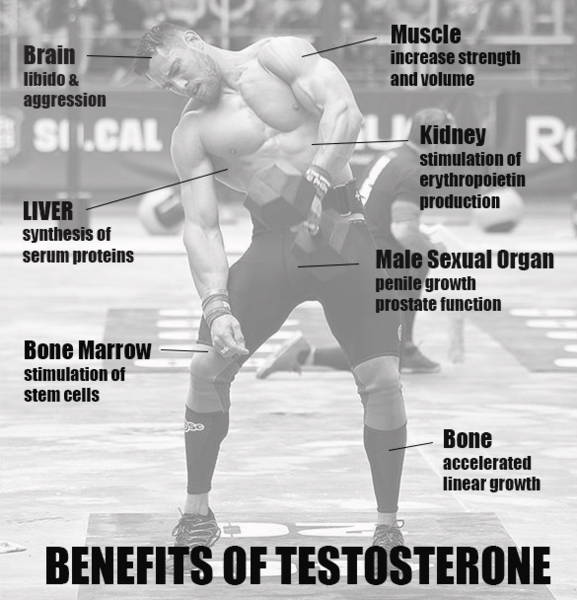 TESTOSTERONE LEVELS BY AGE: THE BAD NEWS
As men age, total testosterone levels decline. Even worse, free testosterone (testosterone not bound in the blood to sex hormone-binding globulin (SHBG)) levels decline more rapidly than total testosterone. Studies have shown that total testosterone decreases by approximately 30% in healthy men between the ages of 25 and 75. Free testosterone levels decline even more significantly with decreases of approximately 50%.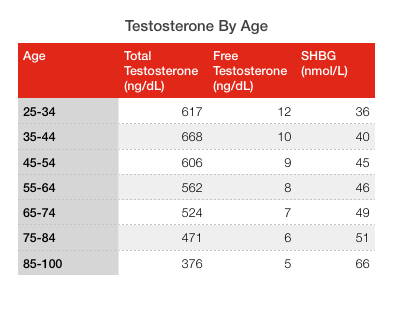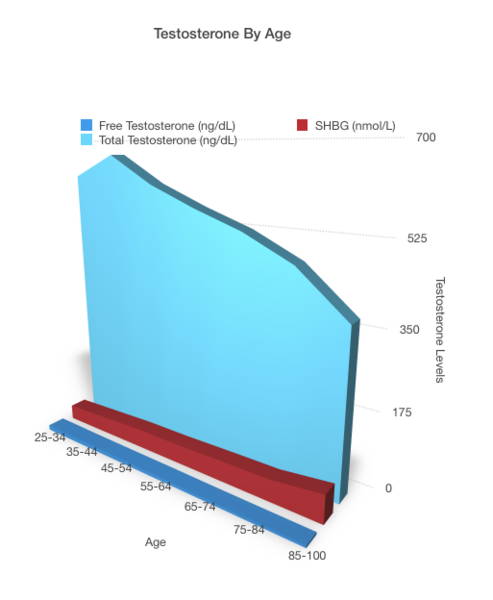 WHAT PROBLEMS RESULT FROM LOW TESTOSTERONE??
Low testosterone has been correlated with unwanted changes in body composition such as increased abdominal fat and decreased muscle mass. Unfortunately, abdominal fat affects organs like the heart, liver and kidneys more adversely than fat anywhere else, in terms of cardiovascular risk. Unsurprisingly, low testosterone levels are associated with an increased risk of cardiovascular disease and metabolic problems, such as diabetes. Low testosterone can also cause erectile dysfunction, depression, mood changes, and low bone density.
TAKE A CLOSER LOOK AT THE INGREDIENTS
** These statements have not been evaluated by the Food and Drug Administration. This product is not intended to diagnose, treat, cure, or prevent any disease.