30% off your future orders, earn commission & become part of our rapidly growing community of like-minded individuals!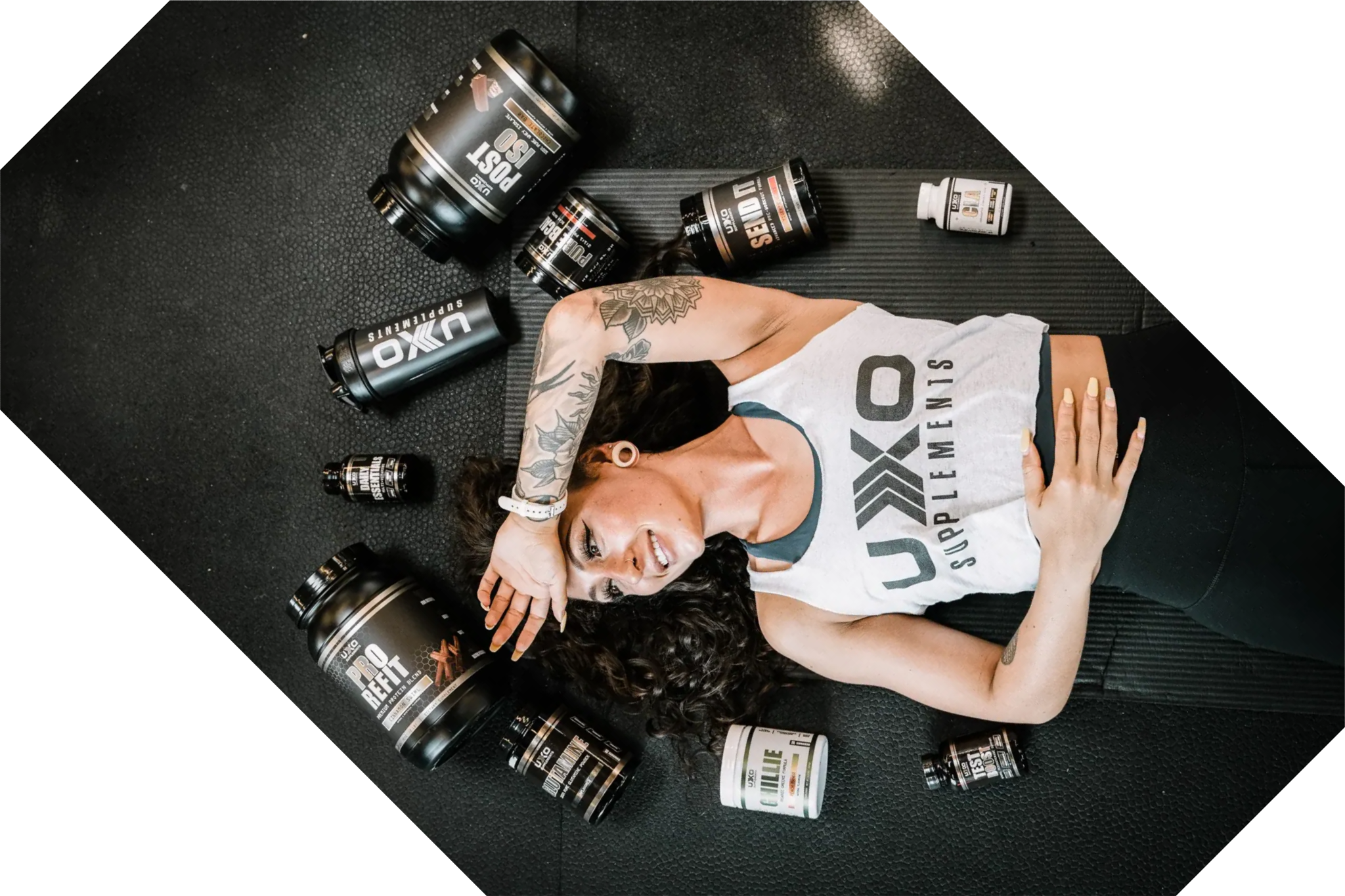 VETERAN OWNED SPORTS NUTRITION COMPANY.
UXO Supplements is heavily invested in creating a community of fitness enthusiasts who want to join something bigger . . . We are not just focused on quality products, we have a mission to continue to give back to Non-profit organizations that help the Veteran Community (Homes for Heroes, Mission22, etc.). Helping us spread the word also comes with its own perks. The Warfighter program pays out lucrative commissions, various performance bonuses, contests for FREE Supplements / swag, and coaching to help you become better personally and professionally.
See why our ambassador program has grown drastically over the last 4 months . . . We pride ourselves in our products and the community of people we surround ourselves with. Click the link below and let's start the process.
The Warfighter Program is comprised of Soldiers, Moms, accountants, professional athletes, anybody who aligns with our values and believes in our mission. We select the top performing ambassadors to become athletes and earn additional perks.
---
Are you interested in joining the UXO Supplements Team?
Want to know how to become a sponsored athlete?
The answer is simple. Join our Warfighter Program. The program is comprised of everyone from soccer moms to accountants to professional athletes and active duty service members. The program is all-inclusive as long as you align with our core brand values.We have reopened our ambassador application to bring on more people who have a passion for fitness and well being. We look for motivated individuals that believe in our products, what we are doing for the Veteran community, and want to support our Mission.
This is a very selective process, which we take very seriously. Our ambassadors are the backbone of this organization through word of mouth and brand recognition. Our vision is to become the best supplement company in the world with the best team . . . join us on this ride.
How the process works: Fill out the online application form by clicking sign up below. If you are chosen to move on to the next round of applicants, after your application is reviewed, you will be scheduled a call with our brand manager to see if you are a good fit for the team! After passing the call, you will be onboarded as a UXO Ambassador. (Invite to private FB group, codes and links assigned, personal code assigned).
What does the ambassador program consist of?
The UXO team is a tight-knit group. You will get to know the team, athletes, and other ambassadors throughout the program.
10% commission on sales you drive to our website through code or unique link
We have a bi-monthly call to discuss upcoming product releases, contests, product training, and personal development
Invites will be extended to top performers to special events to represent UXO and get your name out there
You will get 30% off of your future personal purchases
What do we look for in our Ambassadors?
We do things differently here . . . you do not need to have a ton of followers on social media, you do not need to be a business owner or personal trainer. You do not have to fit a certain physique mold. We look for a diverse group of individuals who are outgoing and . . . again . . . motivated.
We look for leaders who embody our "Warfighter" mindset and lifestyle. Leaders who provide value to those around them, helping others develop their strengths and overcome opportunities. Self improvement should be very important to any individual looking to join the team.
If you feel this is you, click the link below . . .
Sign up for the Program by Clicking the "SIGN UP" button below.
Allow up to 2 business days for your application to be reviewed by our team.
Once approved, you can start earning money doing what you love!
FREQUENTLY ASKED QUESTIONS
HOW DOES THE PROGRAM WORK? 
Your mission as a Warfighter is to spread the word about UXO's products and apparel. It also helps to let your network of friends and family know about our involvement in Non-profit organizations and the local community. We track all sales and traffic to the website using a unique software. The more sales you generate, the more rewards you will receive.
HOW LONG DOES IT TAKE TO BE APPROVED?
We have reopened the application process and request that you give us 2 days to review. If your application is chosen to move forward, we will schedule a call with one of our brand managers. The total time to being approved can take 7-9 business days. If you do not hear from us within 2 days to schedule your call, feel free to reach out to us at customerservice@uxosupplements.com
HOW DO I GET CREDIT FOR MILITARY AND LEO SALES?
Military and First responders receive 25% discounts on their purchases. Instruct your customer to use your assigned link. Once they use your link, they can use any code (including Military discounts). You will still receive credit for these sales and earn commission.
Get out there and talk to people. Social media is a good outlet, however word of mouth is king. Talk to your friends, recommend us to people in the gym, anytime you see an opportunity to talk about UXO, mention us and offer them a way to save some money. You can also request to be mentored with top performing affiliate members to provide advice and guidance.
CAN THE SAME PERSON USE MY CODE MORE THAN ONCE?
Yes, we encourage them to. Our software will actually partner a customer to your ambassador account. This means you will earn credit for their future orders automatically.
WHO DO I CONTACT WITH ANY ISSUES?
Feel free to contact the brand manager who interviewed you over the phone. or contact us direct customerservice@uxosupplements.com
HOW DO I USE MY 30% DISCOUNT?
Once approved for the program, you will be issued your personal code along with your 10% discount to dish out, and ambassador link. We require you to keep you 30% discount code confidential. Any act of misconduct will lead to being banned from the program.