15056
Glutamine
Regular price
$29.99
FREE Shipping over $100
/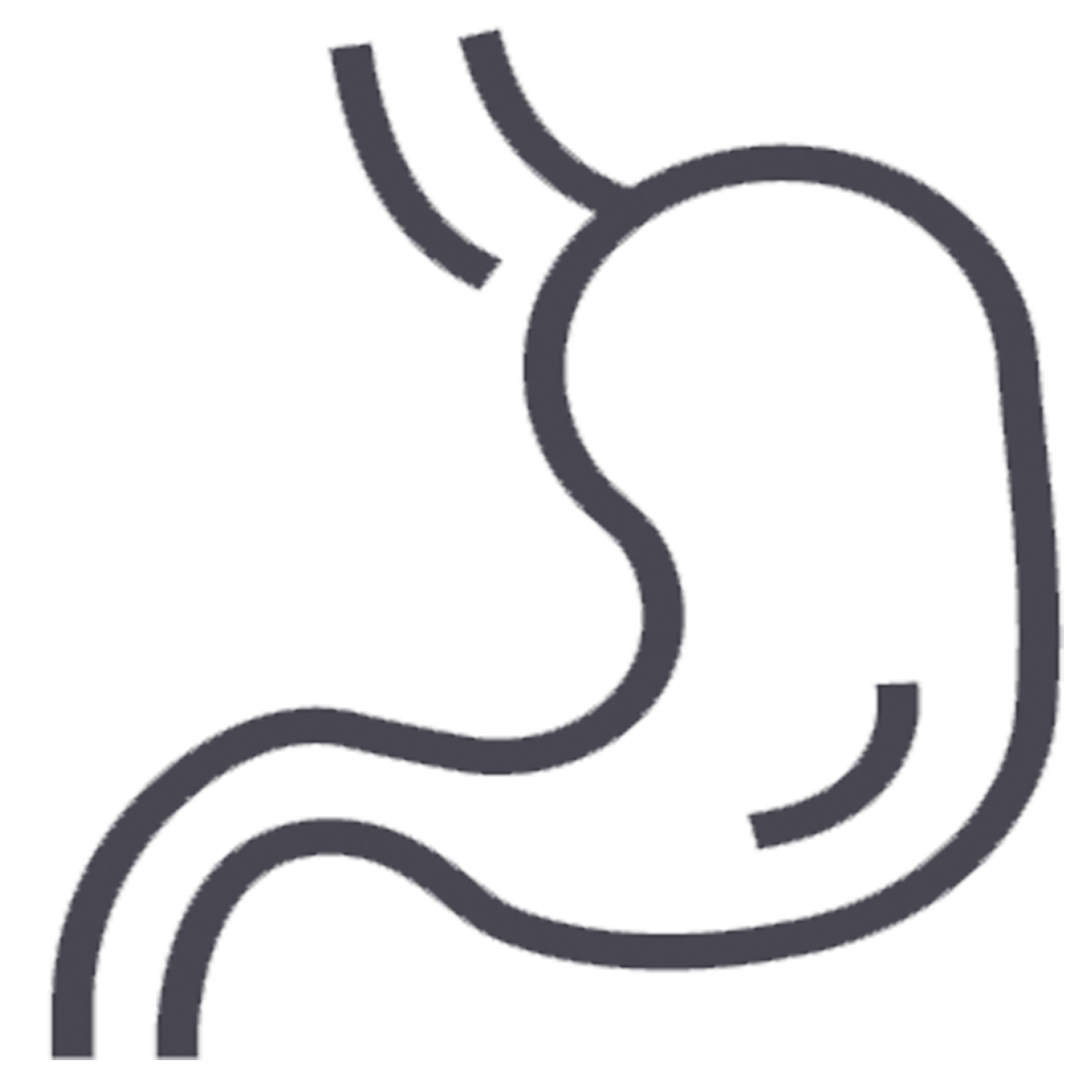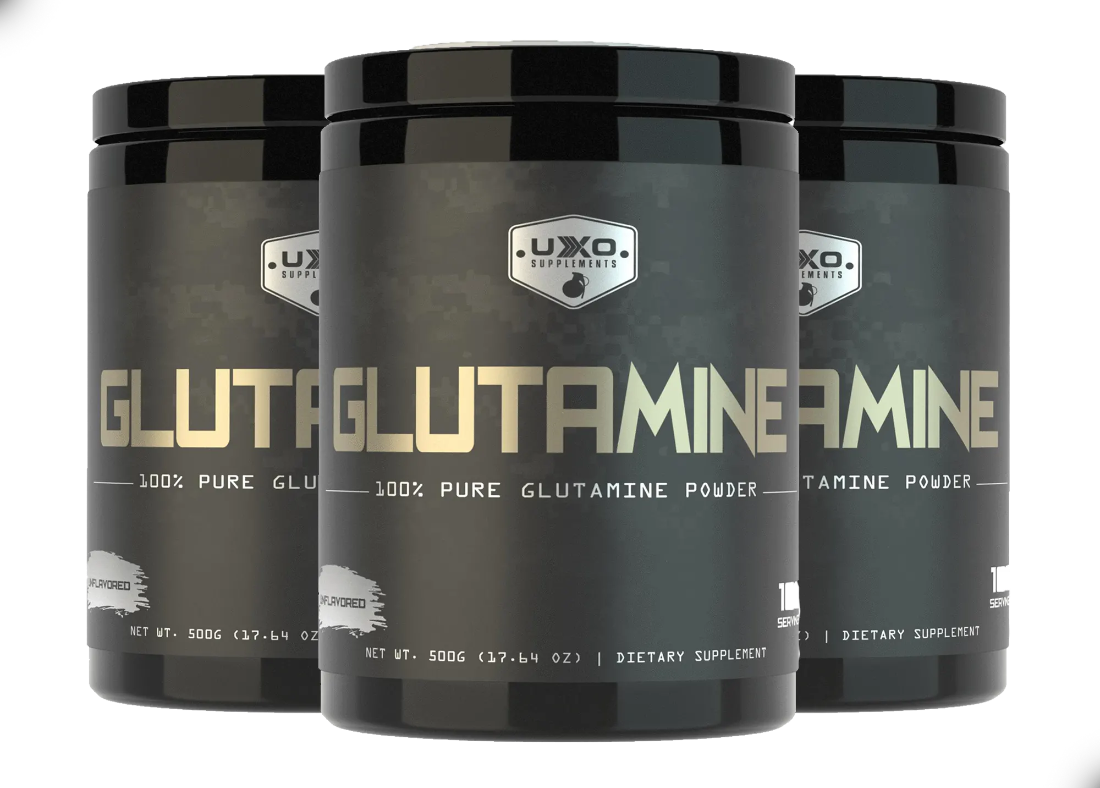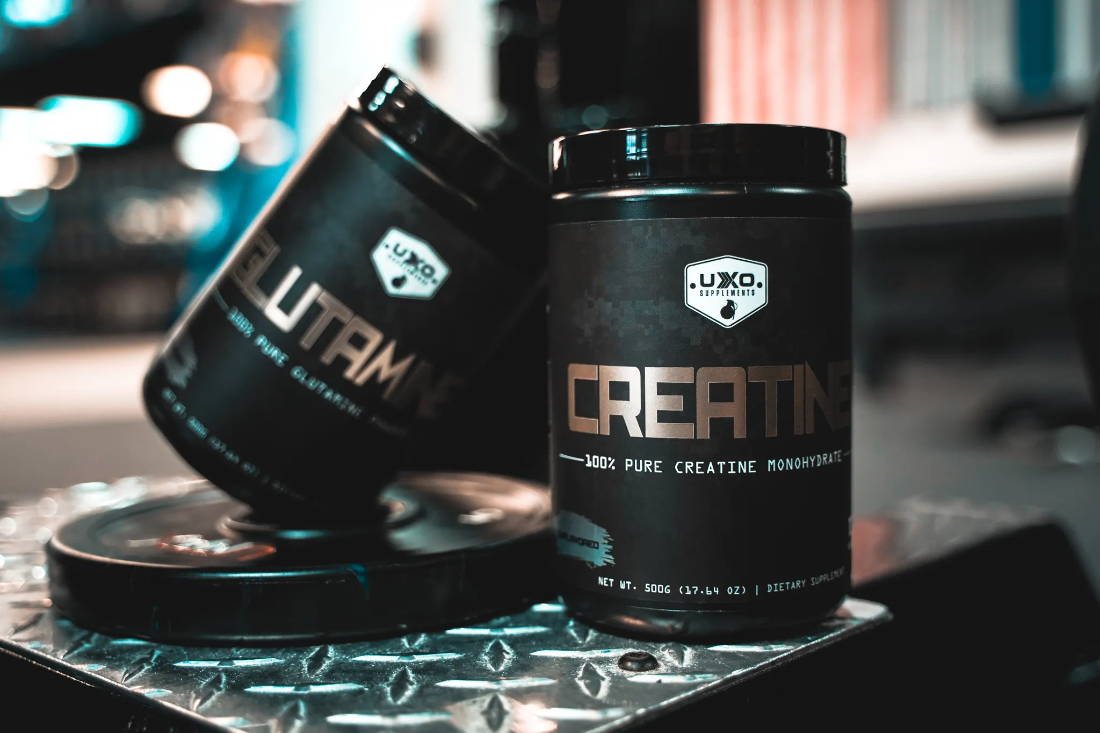 GUT HEALTH & RAPID RECOVERY
(Micronized) L-Glutamine is one of the most abundant amino acids found in the body. It is a staple in anybody's supplement regiment to improve muscle growth and recovery. High Intensity workout sessions will drain your body of Glutamine. It is important to restore those levels as quickly as possible. Doing so will help put on additional lean muscle (through protein synthesis) and reduce muscle wasting and deterioration.* Glutamine also plays an important role in immune function, protein metabolism, and intestinal health.*
What does Micronized mean? Micronized means this form of L-Glutamine is easier for the body to absorb. It has no taste and mixes easily into water. There is no clumping or frothing that will occur, making it easier for the body to digest with no irritability.*
Each serving gives you the recommended amount of 5g of L-Glutamine. This will help you restore you glutamine levels immediately following an intense workout.*
Combining UXO's Preworkout, BCAAs, Glutamine and Post workout Protein will offer optimal results in your gym session.*
Glutamine is an amino acid that serves as a building block for proteins.
L-Glutamine is naturally produced by the body, it is the most abundant amino acid found in the body.*

However, Glutamine is needed in larger quantities for someone who is conducting intense training. Because of this it must be supplemented through food or supplements.*

Failing to supplement L-Glutamine forces your body to break down muscle to release more of this amino acid. So, if your goals are to maintain or increase lean muscle mass, you will want to supplement Glutamine with your workout regiment.*

In some studies, it is shown to decrease muscle soreness and improve recovery time after intense exercise.

L-Glutamine is important for immune system support and intestinal health (including white blood cells and certain intestinal cells)*

Studies have also reported supplementing Glutamine can improve overall health, decrease infections and lead to shorter recovery after surgery.

Glutamine can assist with maintaining barrier outside of the intestines, therefore protecting against leaky gut.*

Glutamine can prevent harmful bacteria from moving from intestines to the rest of the body improving your overall immune function.
Suggested use: As a dietary supplement, take one (1) Scoop (5g) with water or other sports nutrition drink.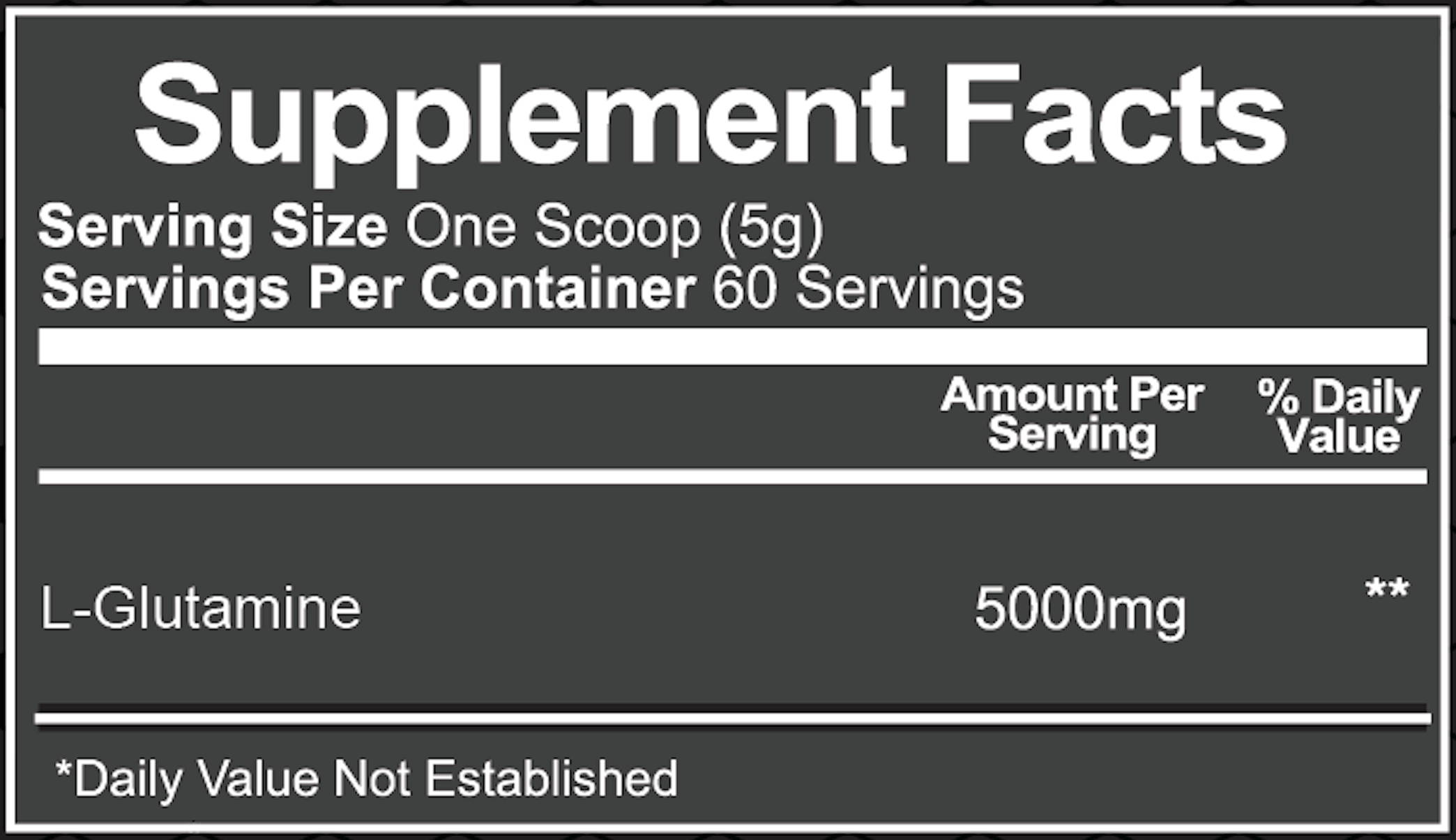 For use by healthy adults only, not recommended for persons under the age of 18. Do not use if you are pregnant or nursing. Individuals should not consume other caffeinated products in conjunction with this product. Seek advice from a healthcare professional before taking if you have any preexisting medical condition to ensure it is safe to take this product. In case of accidental overdose, contact a poison control center immediately. Avoid alcohol and prescription stimulants while taking this product. Exceeding recommended serving will not improve results and may cause serious adverse health effects. Discontinue use and contact a licensed healthcare professional immediately if you experience an unusually rapid heartbeat, dizziness, severe headache, or shortness of breath. KEEP OUT OF THE REACH OF CHILDREN.
100 servings per container. Each serving contains 5g of Glutamine.
IS L-GLUTAMINE SAFE TO USE?

Yes, Glutamine is the most abundant Amino Acid found in the human body. It is important to supplement Glutamine if you are conducting high intensity training to refill your Glutamic Acid levels. This will help you with reducing muscle wasting and deterioration.*
WHEN SHOULD I TAKE GLUTAMINE? 
The optimal time to take Glutamine would be post workout. We made this formula non-flavored so you can mix it in with your Post workout shake to meet your goals.
HOW MUCH SHOULD I BE TAKING? 

Recommended amount would be 1 scoop . . . 5g of L-Glutamine mixed with your favorite beverage post workout.
*These statements have not been evaluated by the Food and Drug Administration. This product is not intended to diagnose, treat, cure, or prevent any disease.
Sources
Durani S. Protein design with L- and D-alpha-amino acid structures as the alphabet. Acc Chem Res. 2008;41(10):1301‐1308. doi:10.1021/ar700265t
Kim H. Glutamine as an immunonutrient. Yonsei Med J. 2011;52(6):892‐897. doi:10.3349/ymj.2011.52.6.892
Mittendorfer B, Gore DC, Herndon DN, Wolfe RR. Accelerated glutamine synthesis in critically ill patients cannot maintain normal intramuscular free glutamine concentration. JPEN J Parenter Enteral Nutr. 1999;23(5):243‐252. doi:10.1177/0148607199023005243
Fan YP, Yu JC, Kang WM, Zhang Q. Effects of glutamine supplementation on patients undergoing abdominal surgery. Chin Med Sci J. 2009;24(1):55‐59. doi:10.1016/s1001-9294(09)60060-2
Eroglu A. The effect of intravenous alanyl-glutamine supplementation on plasma glutathione levels in intensive care unit trauma patients receiving enteral nutrition: the results of a randomized controlled trial. Anesth Analg. 2009;109(2):502‐505. doi:10.1213/ane.0b013e3181a83178
van der Hulst RR, von Meyenfeldt MF, Soeters PB. Glutamine: an essential amino acid for the gut. Nutrition. 1996;12(11-12 Suppl):S78‐S81. doi:10.1016/s0899-9007(97)85206-9
Wang B, Wu G, Zhou Z, et al. Glutamine and intestinal barrier function. Amino Acids. 2015;47(10):2143‐2154. doi:10.1007/s00726-014-1773-4
Legault Z, Bagnall N, Kimmerly DS. The Influence of Oral L-Glutamine Supplementation on Muscle Strength Recovery and Soreness Following Unilateral Knee Extension Eccentric Exercise. Int J Sport Nutr Exerc Metab. 2015;25(5):417‐426. doi:10.1123/ijsnem.2014-0209
---